ONLINE   |   
MADE EASY  | 
CONVENIENT 
Your customized online Therapy Program –
It's Time for a Change!
Occupational Therapy, Speech-Language Therapy, and Physical Therapy delivered to you in the convenience of your own home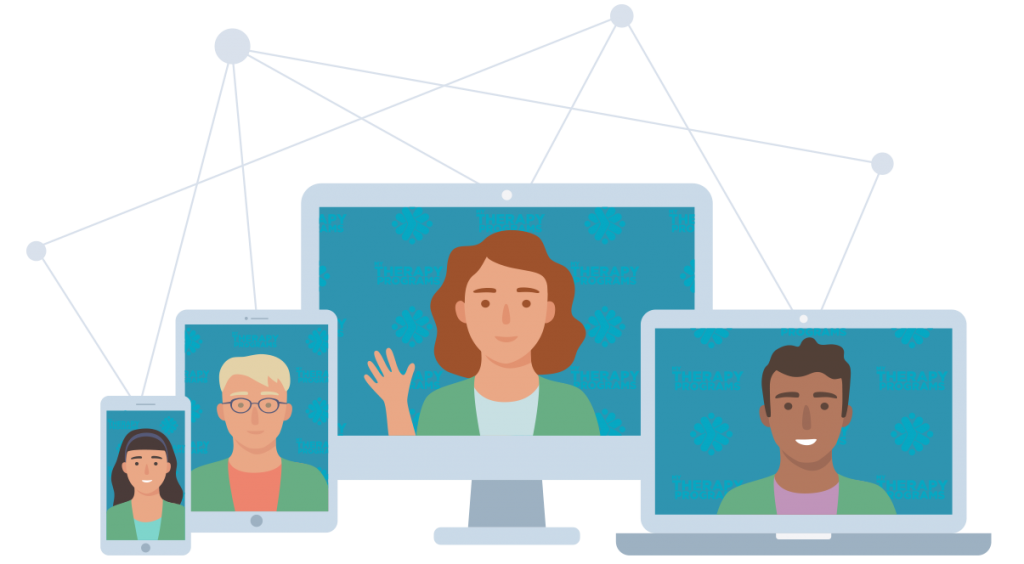 Get a Premium Video Consultation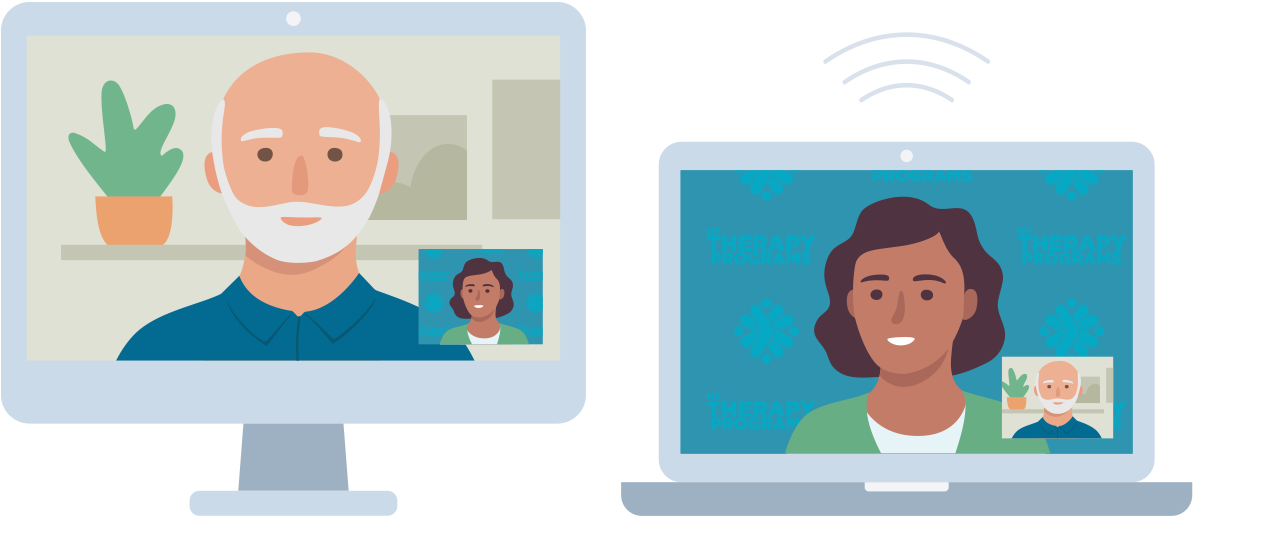 Schedule a Live Video Session with a
Specialized Therapist that will help you to find the right programs
to fit your therapy needs.
Who are the Therapy Programs for?
Our Programs are perfect for rehabilitative sessions at home with no travel, no waiting, no stress. You can easily find the right one, request full customization, and start sessions in about a week. Check out the available therapies:
Our OT Programs can help people of all ages with all kinds of challenges, with functional mobility, personal care, and independent life skills (such as getting up off the floor, preparing a meal, attending school, or workforce). Through video consultation we can also facilitate assessments and help in choosing the most effective Program.
SL Therapy Programs can assist from babies to senior people living with a disability who experience issues with eating and drinking, such as chewing and swallowing problems, as well as other challenges with their communication (such as problems speaking, difficulties understanding language, or support with non-verbal communication).
PT Programs allow rehabilitation at home for several conditions, from a simple ankle sprain to a complex mobility disorder. Our Physical Therapy Programs can help almost any person to prevent or treat musculoskeletal injury or illness, covering orthopedic, chronic diseases neurological and cardiac conditions common in the elderly population.
Our Differential
Our Premiere Sensory Workout Program / SWP is an exclusive therapeutic tool especially developed and now recommended to be used as preparation or training with the purpose of relaxing, improving alertness, mind concentration and motor coordination.
The Sensory Workout Program is easily adaptable to the caregiver's available time and family´s routine, as it can be divided into shorter sessions throughout the day.
Amee Cohen and Associates continues to offer Face-to-Face Therapy through Teletherapy.
For more information and registration click on the link below
Welcome to our Wellness Store!
Browse now through the categories of concern and age groups to choose the right Therapy Program for you.

CATEGORIES - CHILDREN
Autism and Sensory Processing
ADHD
Learning Disabilities
Early Intervention-Developmental
Global Delays
Preemies
Traumatic Brain injury
Medical Fragile
Online Video Consultation
Shop more

CATEGORIES - ADULTS
Autism and Sensory Processing
ADHD
Learning Disabilities
Early Intervention-Developmental
Traumatic Brain injury
Stroke
Alzheimer's
Dementia
Chronic Pain
Work Force Post Injury
Online Video Consultation
Shop more

CATEGORIES - SENIORS
Traumatic Brain injury
Stroke
Alzheimer's
Dementia
Chronic Pain
Work Force Post Injury
Online Video Consultation
Shop more

CATEGORIES - ALL AGES
Autism and Sensory Processing
ADHD
Learning Disabilities
Early Intervention-Developmental
Global Delays
Preemies
Traumatic Brain injury
Medical Fragile
Stroke
Alzheimer's
Dementia
Chronic Pain
Work Force Post Injury
Online Video Consultation
Shop more